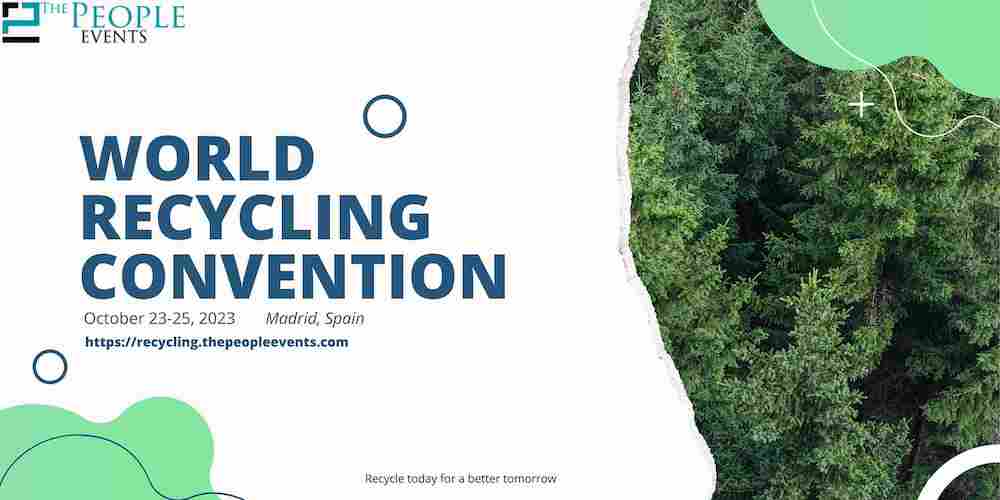 October 23-25, 2023 | Madrid, Spain
The "World Recycling Convention" (Recycling Week 2023) meeting will take place in Madrid, Spain on October 23-25, 2023. With participation from various enthusiastic researchers including recycling specialists, environmental engineers, recycling experts, wastewater treatment researchers, climate experts, scientists, environmentalists, industry delegates and other related professionals from the field to attend this distinguished event which will be based on the theme "Recycle Today for A Better Tomorrow".
Recycling Week 2023 edition hosts experts from the recycling industry from organizations like recycling, waste management, renewable energy and offers them a platform to initiate about the advancement of this industry. It expands the scope of development for all players and helps them to connect and interact with people from all walks of life. They will get a perfect forum to communicate and establish good relationship with their prospective counterparts and end users.