September 23, 2020 | 7:00pm Eastern | Livestreaming online
Hosted by Ethical Humanist Society of Long Island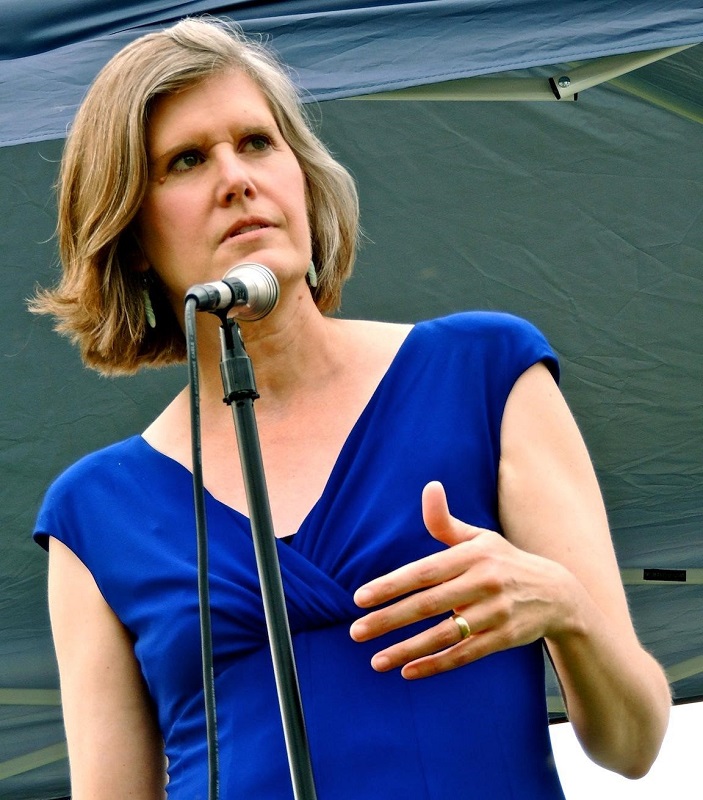 Featuring Dr. Sandra Steingraber, Environmental Scientist and Author
The active refusal of a citizen to obey certain laws or commands of a government is both a deeply personal act of individual conscience and a powerful political tactic. Dr. Sandra Steingraber, is an internationally acclaimed environmental scientist and author whose beliefs have led her to acts of civil disobedience and jail. Sierra magazine hailed her as the "New Rachel Carson" and Physicians for Social Responsibility presented her with their Environmental Health Champion Award. She received the American Ethical Union's Elliot- Black Award for protecting our planet and informing others on how to get active.
In her well-received book, Living Downstream, which brought together data from U.S. cancer registries with data from the Toxics Release Inventory, she wrote, "From the right to know and the duty to inquire flows the obligation to act." The book was later made into a documentary film.
To join Zoom Meeting click on the link or cut and paste to your web browser: https://us02web.zoom.us/j/86205973720
We would like to get an idea of the number of attendees,please let us know if you will join us. Call the EHS office: 516-741-7304 or email: office@ehsli.org
This event is free, but a donation to the Ethical Humanist Society of Long Island is greatly appreciated.
By contributing to the Ethical Humanist Society of Long Island, you are helping to maintain its mission and purposes and the many programs and services it offers to its members and the public.