May 1-10, 2020 | Everywhere!
The 2020 Secular Week of Action will be May 1-10, making it more convenient for secular and humanist groups to organize activities on the weekend before and after National Day of Reason on Thursday, May 7. Under the direction of Foundation Beyond Belief (a partner of the AHA), the theme this year is "A Compassionate Response to COVID-19." Our current public health crisis has forced the postponement and cancellation of many in-person events, but our communities are finding ways to still serve those most vulnerable, host events online so people can join from the safety of their homes, and enjoy physical distancing while staying socially connected.
---
Birding amidst COVID-19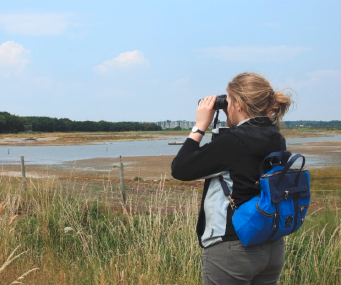 As we celebrate and observe a secular week of action when much of the world is under a stay-at-home order, it's helpful to take a moment to step back and appreciate the little moments of wonder available just outside our doors and windows. With the right birdfeeder, you can sit back and watch dozens of bird species pay you a visit.
Read our guide to birding during the COVID-19 here (PDF). We'd love to see which birds you find. Share your photos on social media with the American Humanist Association to join our #HumanistBirdingSquad!