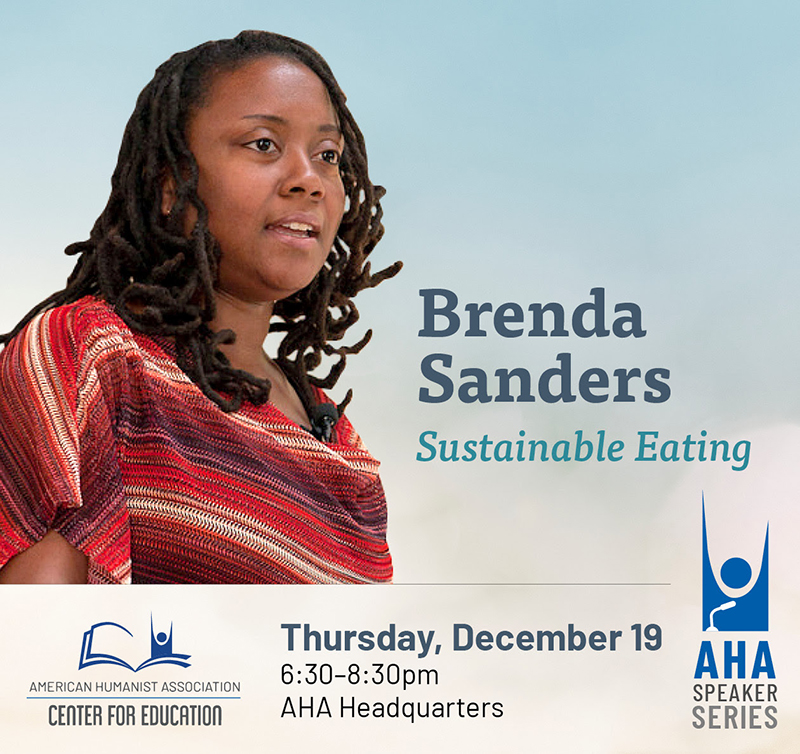 December 19, 2020 | Washington, DC
This talk examines the layers of injustice built into the animal-based food systems and explores the ethics of eating a plant-based diet.
Brenda Sanders is a vegan food justice activist who works in marginalized communities of color to create a viable alternative to the animal-based food systems. By offering vegan education classes, interactive cooking demos and resources that improve people's access to affordable plant-based foods, Brenda is helping people make healthier, kinder, more sustainable food choices.
December 19, 2019 | 6:30pm – 8:30pm
American Humanist Association Headquarters
1821 Jefferson Place, NW Washington, DC 20036